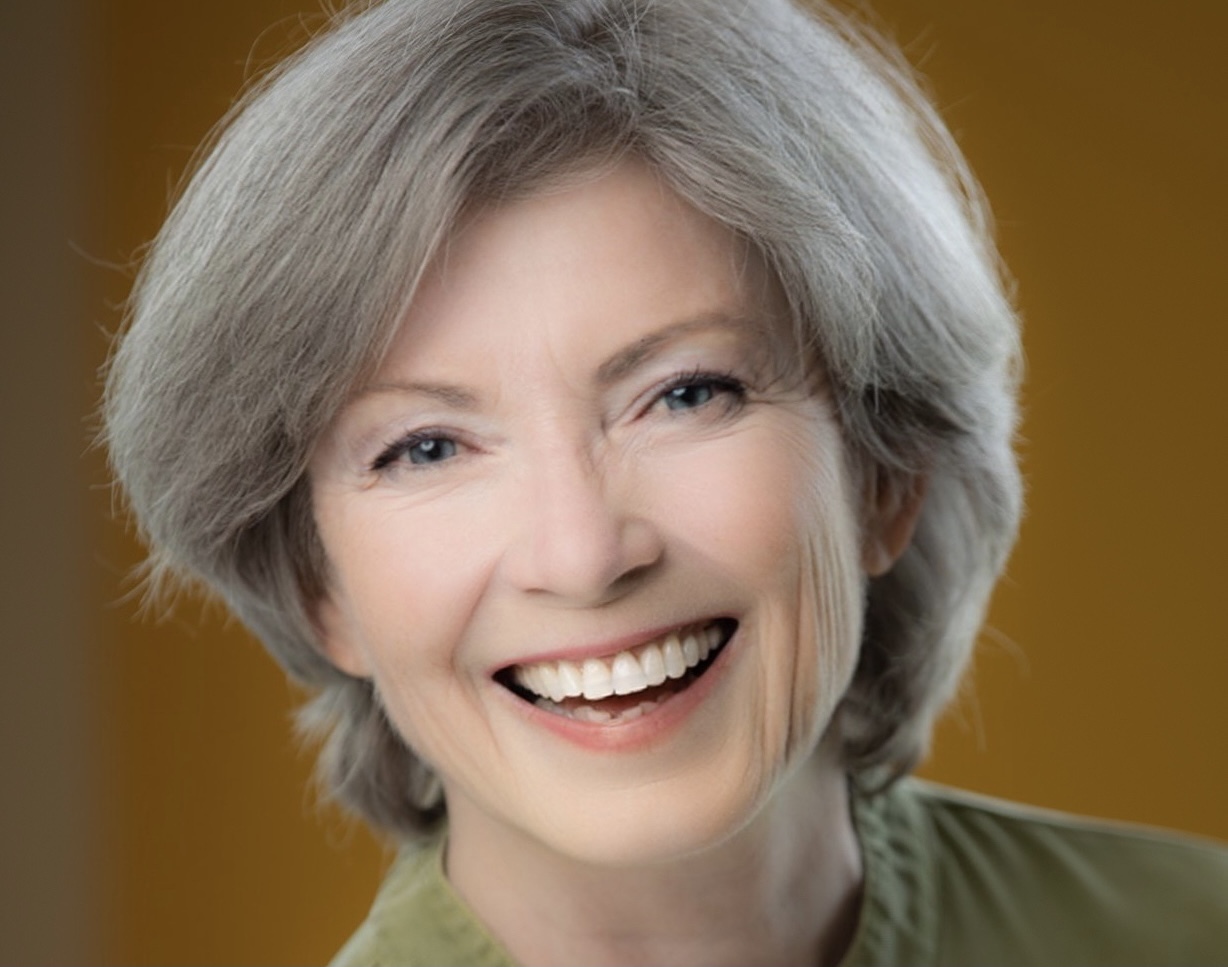 Jackie Henrion has been the host of weekly radio show Songs-Voices-Poems on 88.5 KRFY in Sandpoint, Idaho since 2014. She is most interested in the way we decipher, construct, and communicate our views of reality. In a world which seems increasingly torn apart by diverging views, she strives to discover common roots such as those found in songs and poetry. Since aural traditions pre-date written, her discussion of voice quality also touches on psychological and spiritual resonance which may intrigue or soothe.
Her diverse background as a child of artists in Greenwich Village, absorbing aspects of fine arts, music, philosophy, and psychology gives her an intellectual and inquisitive perspective. After earning an undergraduate degree in psychology, she put it to work in a twenty year career in male-dominated business which emphasized quantitative and analytic skills, earning an MBA at the University of Puget Sound and an executive position until her retirement in 1995.
At that point in time Henrion returned to her roots as a singer/songwriter issuing two albums, available on the internet and iTunes, along with a third as yet unpublished. For the next two decades she studied, wrote, published, and performed covers and original songs, becoming an ASCAP artist, only stopping when her voice became unreliable.
Undeterred, she continued her study in poetry and creative writing, earning an MFA at Naropa University's Jack Kerouac School of Disembodied Poetics in 2018. Her first book was released by Turtle Moon Publishing in 2019. In 2021 she wrote the introduction for Randy Roark's Poet's Apprentice Vol 1, an authoritative recount of his time as Alan Ginsberg's archivist. Tempered by Roark's long career as editor and archivist for the organization Sounds True, the perspective is unique and insightful. She has done close readings for other Naropa alumnae, such as Kirpal Gordon and Jim Cohn.
In 2022 Henrion instigated a project to collect the best of works from the Sandpoint Monday Writers. As a member of the woman's free-writing group for almost fifteen years, she collected, edited and wrote an introduction for the book Sandpointed. Turtle Moon again chose to publish it consistent with their mission of highlighting women's stories.
Recently she has moved to St. George, Utah, where the cinematic topography inspires her as she hopes to foment more writing and poetry projects and groups. 88.5 KRFY continues to re-broadcast from her library of shows on Sunday and Wednesday evenings.
~~~~~~~~~~~~~~~~~~~~~~~~~~~~~~
Rerooted 

A Weaving of Women